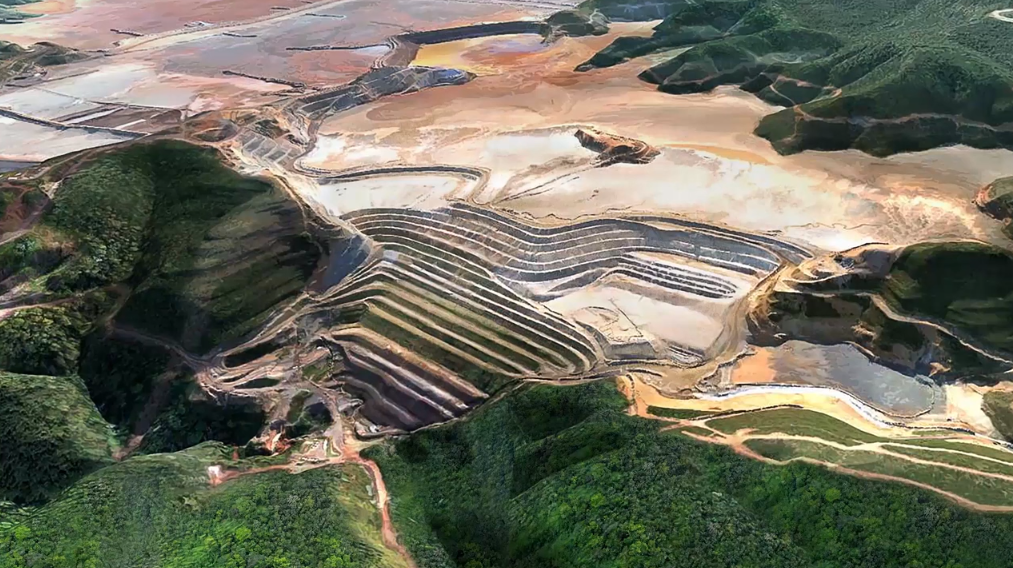 TAILING DAM FAILURES – SUREWAVE'S BREAKTHROUGH EARLY WARNING TECHNOLOGY
SUREWAVE'S SP2 SYSTEM PROVIDES UNPRECEDENTED ADVANCE INDICATION OF POSSIBLE DAM FAILURE
The Fundao and Brumadhino Dams in Brazil failed without warning in 2015 and 2019 and resulted in the loss of over 250 lives, caused immense environmental damage and reputational loss, and to date have cost staggering sums amounting to tens of billions of dollars, with multi-billion dollar lawsuits still pending.
SCurrent advance warning systems either detect dam movement as it happens, by which time it might be too late to take remedial action, or they give indications of potential failure only within a short range of their sensors, thereby significantly limiting their effectiveness.
SureWave's SP2 System's unique technology enables it to achieve sensitivity literally millions of times greater than alternative systems. This enables activity within the dam to be detected in real time at long distances from the sensors, ensuring comprehensive coverage of the structure and offering potential early warning of dam failures with unprecedented effectiveness.
SUREWAVE'S SP2 SYSTEM – BRIEF DESCRIPTION
SureWave's SP2 System incorporates sensors mounted in shallow holes on or near the top of a tailing dam's structure. SP2's unique technology means that a sensor can typically monitor microseismic activity at unprecedented distances up to 500 metres. 12 sensors can be linked to a CPU, covering the dam and adjacent lagoon. The microseismic activity is displayed as a 3D image and updated in real time. The microseismic events displayed indicate stress build-up within the side walls or dam structure, with the potential to lead to a failure. In addition, water penetration of the structure, which can cause liquification of the dam base and consequent failure, can be mapped in real time.
An illustration of an early warning of a dam failure is shown below. Real-time, 3D images of movements of liquids are shown in blue and real-time stress or movements within the dam are shown in red.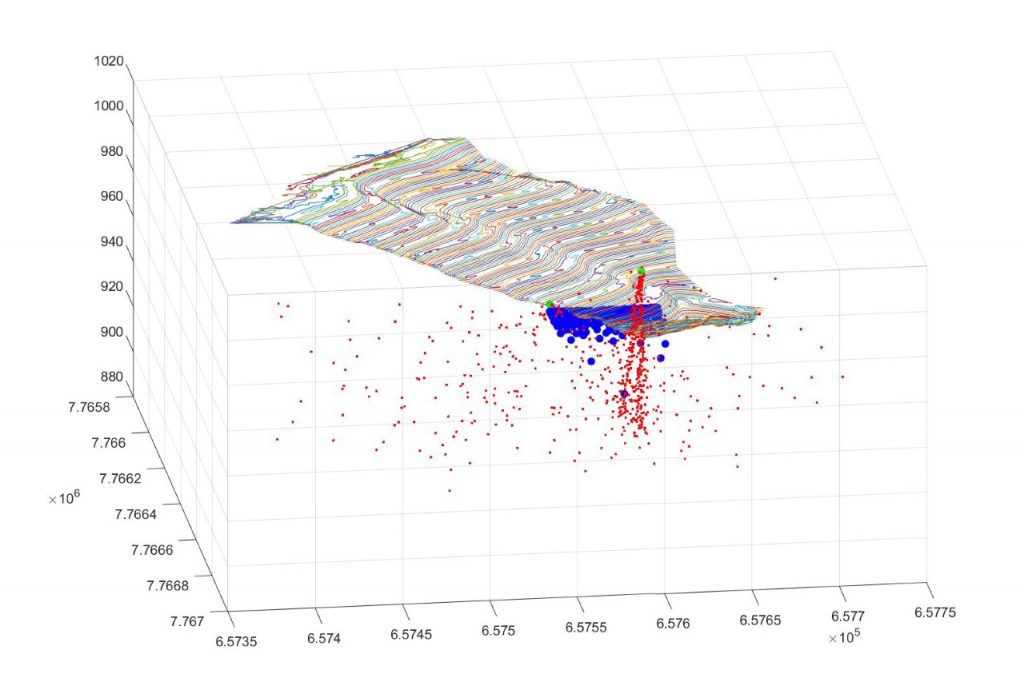 To request further information, including a copy of a paper co-written with Samarco engineers from SureWave's installation in Brazil, please click here.